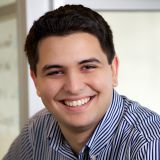 David Chouinard
| | |
| --- | --- |
| Member since | |
| Last seen online | |
| Pilot certificate | Private |
| Language | English (USA) |
Submitted
Oh, I know ALL ABOUT this. I have sources and everything. Prepare yourself for the low-down. First of all, it's worth noting that there are two federal agencies involved, the FAA (which regulates air travel) and the FCC (which regulates radio). That's a big part of why this particular issue (personal use of radio while traveling by air) is so legally complex. (
blog.davidad.net
)
More...
Submitted
Air travel tickets often include surprisingly large amunts described as "tax." In one round trip New York-Paris ticket we quoted in January 2012, the fare was listed as $230 while "tax" was listed as $598.14 -- fully 72% of the listed total. If government taxes were actually as large as Air France claims, many passengers might want to complain to responsible politicians and regulators. And passengers might have a different view of cramped seating, unpalatable food, or other… (
www.benedelman.org
)
More...
Submitted
The FAA Modernization and Safety Improvement Act of 2012, more commonly known as the Reauthorization Bill, has passed in congress. It changes air travel in a number of positive ways, providing you with additional rights during your flight. Here's what you need to know. (
lifehacker.com
)
More...
Submitted
As you boarded your flight that day, perhaps you didn't realize you were in the market for a garden statue that looks like bigfoot. But, as the plane doors close, you curse the FAA regulation that bans electronic devices from being used during takeoff and landing. How do you entertain yourself for these interminable 30 minutes? The inflight magazine? The emergency safety instructions card? How about the SkyMall magazine? Yes, the SkyMall magazine will do. And that's when you find yourself… (
priceonomics.com
)
More...
Submitted
Those fees for checked bags or in-flight meals? They are just the start. Now that airlines have realized how much money they can make by selling more than just a seat on their planes, they are coming up with all sorts of income-producing ideas — including selling flight interruption insurance and producing merchandise with their logos. (
www.nytimes.com
)
More...
Submitted
For more than a century man has dreamed of the freedom provided by a flying car. The ultimate vehicle to go wherever and whenever you want to, easily overcoming all sorts of barriers. Now you can leave home and fly-drive to almost any destination! Avoid traffic jams and cross lakes, fjords, rivers or mountain ranges like an eagle. Land on the other side and drive in your own vehicle to your final destination. In uncontrolled airspace you are in full command of your own time and destiny. This is… (
pal-v.com
)
More...
Submitted
At the flight school people always ask me: "Can I land a plane? I have X years of flight simulator experience." Short answer is: history shows you will probably die. Probably not because it is difficult but because you don't know what you don't know. Flight simulators distort important aspects of landing airplanes: your awesome 200 degrees/3D vision, the muscle mechanics of flying and the notion of distance. In fact, flight simulators are harder than the real thing. Yet, many… (
eduardo.intermeta.com.br
)
More...
Submitted
A former pilot has created an animation that depicts exactly what happened on Saturday when Asiana Airlines flight 214 crashed at San Francisco International Airport, killing two and wounding 180 others. (
blogs.sfweekly.com
)
More...
Submitted
When the USS John S. McCain crashed in the Pacific, the Navy blamed the destroyer's crew for the loss of 10 sailors. The truth is the Navy's flawed technology set the McCain up for disaster. (
features.propublica.org
)
More...
Submitted
Truly superior pilots are those who use their superior judgment to avoid those situations where they might have to use their superior skills. (
www.skygod.com
)
More...
Did you know that FlightAware flight tracking is supported by advertising?
You can help us keep FlightAware free by allowing ads from FlightAware.com. We work hard to keep our advertising relevant and unobtrusive to create a great experience. It's quick and easy to
whitelist ads
on FlightAware or please consider our
premium accounts
.